Exclusive: Resident Evil 8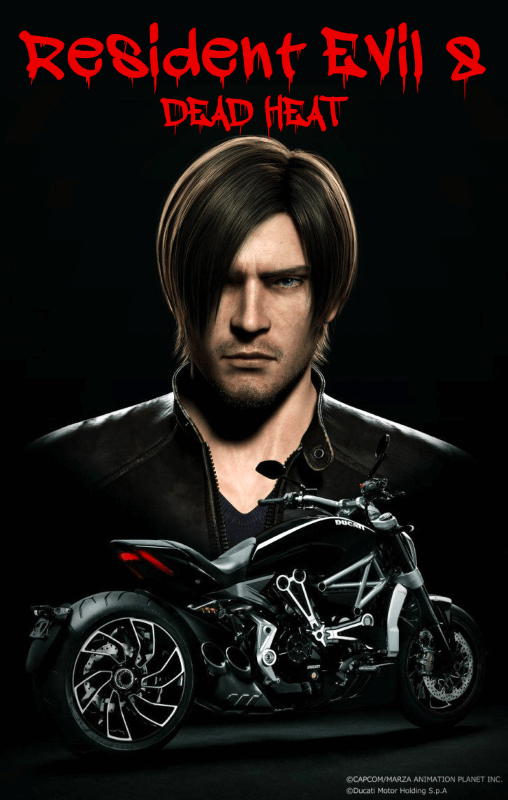 © Capcom
In a shocking reveal, ex-skull-sively for The Dead Times, Capcom have announced the next instalment of the long-running Resident Evil series, Resident Evil 8: Dead Heat. Following the success of Resident Evil 7 reinvigorating the series by returning to the survival-horror roots but changing setting and perspective, the reinvention continues into the eighth game by switching to the ever-popular racing genre. That's right, teams of racers - the exact number is still to be confirmed - will take to the track in all manner of vehicles and race to a finish line. However, the survival-horror theme still underlies this zippy speedster. All vehicles have "health", take too much damage and the car, boat, bike, truck, forklift or whatever else you may be riding will burst into flames and then explode in climatic fashion, sending lethal shards of metal ripping through nearby opponents, captured in beautiful (and gore-laden) slow-motion death scenes. Of course, damage can be sustained by bad driving but also from other racers, collecting the assortment of deadly weapons left around each track for inexplicable reasons - ranging from pump-action shotguns, grenade-launchers and (no horror game would be complete without them) chainsaws.
Fancy a jaunt down memory lane? Race round the dirt circuit in the woods of Arklay Mountains, whizzing past the infamous mansion where the horror first began - watch out for falling trees and the painfully aggressive reptilian Hunters. Feeling the need to escape city life? Drive like hell to escape Raccoon City before the nuclear warhead is dropped, vaporising the area, all the while dodging the slow-moving Zombies. Why not take your air boat for a gentle river cruise in the swamps surrounding the Baker family home? Want a more freeform driving experience? Get in a dune buggy and venture out across the open plains of Africa chased by super-speedy, bike riding, AK-47 wielding, Las Plagas Zombies. Afraid of open spaces? Negotiate the tight corners of a secret underground facility, owned and run by the deceitful Umbrella corporation. With Resident Evil 8: Dead Heat, there is something for everybody.
Complementing the plethora of racecourses, both in familiar and all new settings, legions of favourite characters return, including Leon S. Kennedy, Barry Burton, Jill Valentine, Hunk, Lucas Baker and a whole lot more - no news yet on whether each character will have special abilities so stay tuned for more info as it comes in. The real question is: will Albert Wesker be playable? Did he survive his apparent demise back in Resident Evil 5? Perhaps he is the unseen villain of the story, somehow bolted-in to give reason to why the cast of Resident Evil would even bother racing each other in the first place - is there some championship to win a cure to the Zombie-making T-virus or something?
Pre-orders for this cracking game are now open, with early purchasers netting themselves a copy of the Undead-conomy pack. This pack includes a digital artbook, the game's rocking soundtrack including exclusive track "Zombie out of Hell" and a unique 'vehicle' to use in races. Yes, owners of this fabulous extra can take to the streets, riding on the back of a trained Zombie dog - what more could a fan ask for?
* This may not actually be real *