A dead-tacular E3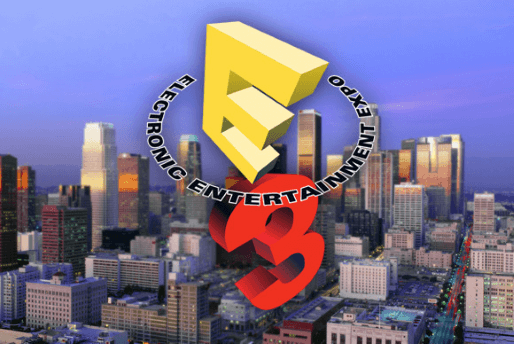 © http://www.pcworld.com/article/3084682/software-games/the-10-most-exciting-pc-games-of-e3-2016.html
E3 (Electronic Entertainment Expo) is the annual event where world-renowned video games companies come to show off their upcoming digital extravaganzas. The LA-based show used to be a huge public event, with tens of thousands of avid gaming fans attending and the prestigious event that frequently ended up in the news due to the extraordinary amounts of money spent on hosting such a bodacious show. It has now toned down a great deal to stop companies tailoring their products particularly for that 3-day event in the hope that, along with saving considerable sums of money, better, more rounded video games will be the result. Whether that has worked or not is an analytical question for someone far smarter than me but one thing is for sure; as far as announced games are concerned, 2016 is the year of the dead.
The list of big-budget Zombie games is huge this year, which makes me insanely happy, being both a Zomb-a-holic (I just can't get enough of these corrupted freaks) and a gaming glutton. My favourite announcement was Resident Evil 7, the returning father of the survival horror genre was something I had been eagerly anticipating for years… but then I do really love Telltale's The Walking Dead Season 3. Dead Rising 4 is another cracker - one man against biblical hordes of the undead with a massive surprise in store. Days Gone, a surprising announcement from the blue, is definitely going to be one to watch while development continues. There is just so much to choose from; like a fiendish horror movie, once one shambling corpse broke through, the tide is endless.
The Walking Dead Season 3
Season 3 of The Walking Dead from Telltale Games will see the return of Clementine - the little girl we cared for so emotionally in Season 1 as Lee Everett and then got to play as in Season 2. This time around, she has grown up substantially, transforming from terrified ten-year old to full-blown teenage, Walker-killing badass. In addition to Clem, a new character named Javier, never before seen in the comics, the video games or the TV show, will be playable as an alternative. We get our first glimpse of Javier in the final moments of the trailer below - what his influence on the story will be though, remains a mystery.
Resident Evil 7
The wait is finally over - it's here, after the dismal Resident Evil 6, the next chapter in the ground-breaking video game series is finally revealed. However, while my excitement levels can only be described as "manic", the announcement trailer below has me dumbfounded. Where are the Zombies? Where is Umbrella? What does the sub-title "Biohazard" mean? With a creepy, dishevelled - clearly haunted - house and some extremely disturbing imagery, including time-lapse footage of a decaying animal, it's clear Capcom has followed fan-feedback and is bigging up the horror aspect for the 20th anniversary revival of the flagging series. It has also been confirmed that the game takes place in the wilderness of Louisiana, sometime after the events of Resident Evil 6 - so it's definitely in the same canonical universe and not a complete backtrack.
Dead Rising 4
#frankisback
Dead Rising 4 is looking amazing and will hopefully be a highlight of the franchise. After the slightly more serious Dead Rising 3, Capcom is taking us back to full on goof-ball mode in a Zombie packed environment. Playing as reporter Frank West, star of the original game (he's covered wars, you know) we will return to Willamette, Colorado, 16 years after the outbreak started. It's also set during the festive period of December so expect plenty of "sleigh" puns. Watch an undead Christmas in the very Die Hard 2 style trailer below - I can't wait for this one.
State Of Decay 2
Coming off the heels of State of Decay - the popular third-person Zombie survival simulator that broke sales records when it was released back in 2013 - is State of Decay 2. This sequel - described as a bigger, badder, bolder, smoother version of the original that you can play with your friends - will be largely the same in terms of gameplay, again seeing you establish a community of fearful civilians and trained veterans, struggling to keep them all alive while the world is overrun with the rampaging dead. Jeff Strain, co-founder of Undead Labs, the studio behind this epic Zombie game, was keen to list the game's top features:
"Alone or with friends, dynamic game systems for character progression, base building, leadership promotion, and consequence-driven storytelling will result in a dramatic experience that tests your will to survive,"
Days Gone
In this PlayStation 4 exclusive, the world has been engulfed by Zombies - even though we don't actually see any of the sprinting, undead horrors in the trailer below. What we do see however is the drop-dead, gorgeous graphics and silky smooth animation. The game pits players as a Biker named Deacon St. John who somehow survived the dreaded Zombie apocalypse and now roams about the Pacific Northwest, doing whatever it takes to survive, and sometimes, as seen in the announcement trailer, that work ain't pretty. That's what really excites me about this game. It is, at its heart, an action game in the vain of Uncharted but Sony Bend, the developers of this behemoth, want to ram it full of emotional weight; hard choices and even harder decisions.
This is a game about "desperation, hope, transformation, loss, madness, discovery, friendship, exploration, brotherhood, regret and love.
In the end, Days Gone is about what makes us human. It's about how even when confronted with such enormous tragedy, we find a reason to live. Hope never dies."