Halloween - Is it really about Zombies?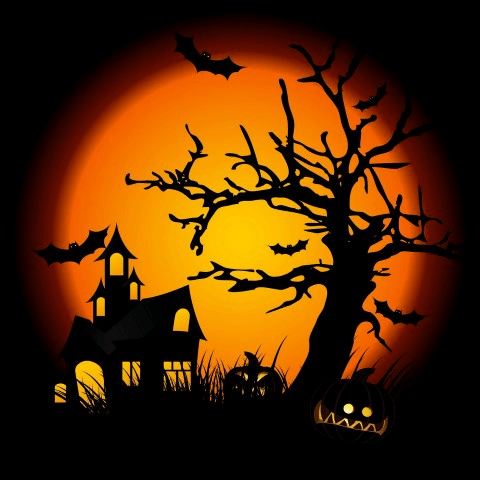 © http://www.internetmonk.com/archive/the-internet-monk-annual-halloween-rant-2
As I am sure readers are aware, October (that's this month if you are reading this article when it was published) is the month of Halloween. Less well known is the fact that October is also Lawn Rake Awareness Month – or so my Plants vs. Zombies calendar boldly states in irrefutable black ink – though I will, for the sake of the sanity of readers, disregard this not widely known and random piece of information. My painstaking research into providing friends and trusted colleagues with controversial and irrelevant facts has shown that, people, so in tune with the commonly accepted version of logic and rationality, become hostile and dismissive when told something they do not appreciate – mindless Zombies, accepting without consideration, continuing regardless.
It has come to my attention that Halloween is the colloquial "spooky period", filled with thoughts of ghouls, goblins, golems and countless other monsters not beginning with G, even Zombies. Many people engage in the act of "dressing up" as their favourite monster in the hope of either; mildly scaring other people or, in the case of small children, looking cute enough to be given insatiable amounts of candy. Merchandise usually converts to a nightmarish theme as well, often favouring the cute kind of scary (if that is not a contradiction in terms) such as portraying harmless looking Frankenstein monster children or loosely bandaged mummies on their packaging – the kind of deadly monster that could easily be placed in the cartoon series for young children, Scooby Doo. Going further, some items, particularly food stuffs, enjoy adopting fearful puns in their names – turning cream to scream for example. This year, I've even seen Wotsits crisps advertised as Zombie Fingers, obviously missing the fact that leading Zombiologists consider Zombie flesh to be poisonous and, at the very least, by definition of a Zombie, decayed and rotting chunks of meat.
Halloween (October the 31st for the less organised among us) is also the 'goto' date for releasing Zombie video games – 2013 seeing both No More Room In Hell and Sniper Elite: Nazi Zombie Army 2 coming to fruition.
All this got me thinking and, by implication, forming the basis for this article – is Halloween really something we should associate with Zombies?
© Tom Clark | Made using Pivot Animator
Halloween: A brief history
The word Halloween is a shortened form of its full name All Hallows Eve – the day before All Hallows Day or All Saints Day, the day where, from its first conception in the Middle Ages, all Christian Saints would be celebrated and remembered. There were two common practices on All Hallows Eve and All Saints Day: lighting bonfires to signify the plight of souls trapped in purgatory and souling, a strange ritual of going door-to-door, offering prayers for the dead in exchange for "soul cakes" and other delights. Things like chanting rhymes and parading around in costume as saints, angels or devils were added to the festivities later.
This took me by surprise – there is a distinct lack of monstrousness in that description and, in all honesty, it is a bit confusing how we ended up with the spooky-themed Halloween we have today. It is believed that some scariness was introduced by the intervention of witchcraft and that because All Hallows Eve and All Saints Day were very much about the joining of life and death, the barriers between the two being broken down, the dark arts were prominent during this period. Also, there are some tenuous links to things that go bump in the night that can be made from the tradition of pumpkin carving. Pumpkin carving originated in the souling ritual – the strange practice of going door-to-door, offering prayers for the dead. Children, as they processed between houses, would carry jack-o'-lanterns around – homemade lanterns made by inserting a candle into a hollowed out turnip, often with a human face carved in the front. The name jack-o'-lantern came from the legend of Stingy Jack who, after promising the Devil he would not go to Hell, found he was barred from Heaven and was doomed to walk the Earth for all eternity, only an ember of hellfire to light his way – the original ghost story.
So where do Zombies come into it then?
I'll be honest, I started this article with the preordained notion that Zombies have no place in Halloween. This was my presumption because, at the time, I believed Halloween to be focused on mysticism and witchcraft – on the supernatural and otherworldly.
In modern times, mostly thanks to the "Godfather of the Dead" George A. Romero, Zombies are thought of as biological entities – once living humans irreversibly changed into wandering dead. This "change" is often left unclear – radiation, a virus, some as-yet-undiscovered bacteria, a top-secret government experiment gone horribly wrong – but the implication is obvious; Zombies are created through some biological terror – something tangible, something physical. They can also be quantified, their numbers counted and their geographic location plotted, mapping the spread of infection as one Zombie bites another, transferring the unstoppable disease. There is no mysticism here, no shamans, no witches and no ghosts. Okay, I am glossing over the religious theories like the infamous "no more room in hell" or situations like in The Walking Dead where everyone has somehow been infected with the necessary ingredients to re-animate after death.
However, the origins of the Zombie story can be traced back to Voodoo culture and it is in these roots that definitive mysticism crawls from the grave, into the ethereal green spotlight of the supernatural. In Voodoo culture, a Zombie was a living person who had been, unwillingly, given a mysterious "Zombie powder" by a Voodoo sorcerer known as a Bokor. The victim would, shortly thereafter, die only to later rise up, doomed for the remainder of their unlives to mindlessly do the bidding of their master – the Bokor. These so called Zombies were not the "proper" Zombies we think of when the Z word is used, a more fitting name perhaps being "cursed men". They felt pain, they had emotion (though very limited means of expressing it), they did not try to kill or eat the living (unless ordered to) and, as later research into the very real Zombie powder showed, they were not actually dead.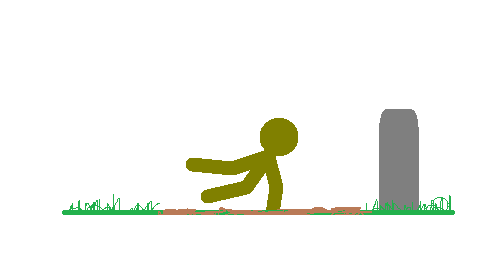 © Tom Clark | Made using Pivot Animator
So, in conclusion, this leaves me at a crossroads – whether or not Zombies are right to be shoved into the cackle-worthy Halloween bandwagon, I'm not really sure. One road – the old dirt track not often travelled since George A. Romero's famous introduction of the modern Zombie in Night of the Living Dead (1968), the ancient pathway where Zombiism is thought to be the sole work of manic magic-infused individuals – clearly points in the Yes direction. The other – the new road, paved through modernisation, laying a path of science, bestowing the Zombie with quantifiers and biological data – heads to the port of No.
However, the real cause for concern is that Halloween seems to have lost all meaning over the centuries. It was initialised as a joyous, albeit sombre-themed, religious festival that somehow drifted into evil and witchcraft, eventually mutating into an event that sees rampant candy-fuelled youths wandering the streets dressed as The Joker from The Dark Knight.
Don't get me wrong, I adore the fact that Zombies are celebrated on Halloween – just don't forget to celebrate them every other day of the year too (except Christmas – Zombies hate Christmas).