The Philosophical Zombie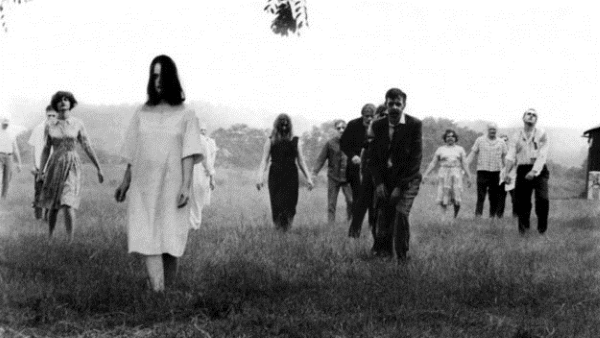 © https://mathematicswithoutapologies.wordpress.com/2016/01/24/are-your-colleagues-zombies/
I saw, on RagnarRox YouTube channel, a link to a video entitled "The Philosophical Zombie". I was immediately intrigued, primarily because of the word "Zombie" but also, trying to make myself sound more intellectual than a 10-year old getting excited by anything with the Z word in it, because of cover art relating to the PC game SOMA, one of the surprise hits of 2015 and a big favourite of mine.
So, this might be a bit of a strange revelation for a site so focused on the living dead but a philosophical zombie is not actually a Zombie at all - at least not in the "living dead that want to eat your brains" sense. However, Zombies are themselves philosophical zombies… as are humans and animals - it's pretty confusing. To put it in as simple terms as possible, consider this example. Assume that everyone in the world is a brain-dead, mindless Zombie. You have intelligence - you know that, maybe not Einstein level smarts but you can at least tie your shoe. The problem is, how can you prove this fact to other people. What if those other Zombies out there also have intelligence, how can they prove that to you? They can't and you can't - both you and everyone around you is, outwardly, a Zombie. However, each Zombie also knows they are not a Zombie - they can see, think and reason. That's essentially what a philosophical zombie is; a being who is both outwardly a Zombie - everyone thinks they are a Zombie - and inwardly, not a Zombie - a being who knows they are not a Zombie. To put it another way, a philosophical zombie is indistinguishable from the rest of us.
As the song goes; "The Philosophical Zombie, what is it good for? Absolutely nothing." … No, wait...
You may be wondering what the point is in the philosophical zombie - those of you who have not already rage quit from me babbling on about people being one thing and both not that thing at the same time. Well, philosophical zombies (p-zombies for extra cuteness) as far as I can tell, and I've got about the same philosophical training as a gnat, have pretty much no actual use - they don't prove or disprove anything. Instead, they are used to support certain theories of duality - a topic so vile, so monstrous that wise men known them only as the dreaded, Zombie Arguments.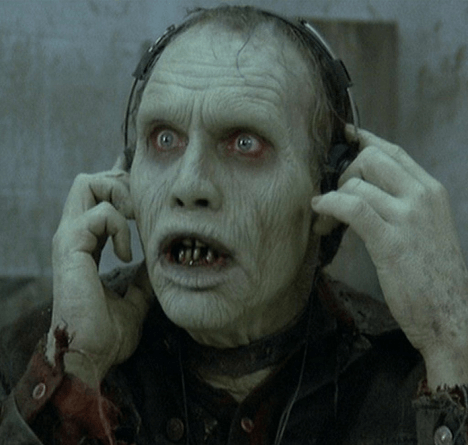 © What, pray tell, are Zombie Arguements? | The 8 Most Intelligent Zombie of All Time!
Okay, so I may have overdone that a bit with my flavoured word use, Zombie Arguments are not at all scary and have nothing to do with actual flesh-munching Zombies. Again, the philosophical stuff goes quite far above my intelligence threshold so I dare not give a more in-depth explanation. My favourite Zombie Argument is the idea of a Zombie World; one where there is no consciousness and everyone is just a mindless, shambling Zombie.
I'm not a Zombie!
A question the p-zombie brings up is, just how does someone or something prove they are intelligent - how does something show they are aware of themselves and, to a greater or lesser extent, their place in the world. This has baffled and continues to baffle many, many leading boffins to this day. It is of particular interest to computer scientists working on AI (Artificial Intelligence) - how can someone tell if a machine is truly thinking, what are the criteria of thought. One early adopted theory was simply being able to speak proved intelligence. It's true, Zombies can't speak but, since speech for a computer is as straightforward as sending electrical signals to a speaker, this theory cannot hold. Star Wars: Episode 1 also shows Jar-Jar Binks speaking in semi-fluent English and only "Bantha Poodoo" would consider that Gungan intelligent.
Thankfully, there are other theories of proving intelligence to come to our aid - a favourite being the Turing Test. The Turing Test is a popular technique for gauging whether a machine or computer program is artificially intelligent - a test devised by the legendary Alan Turing, father of modern computing. In it, a machine or object said to be intelligent sits in one room, two (or more) humans in another. The human testers cannot see the so-called intelligent machine and have no idea that it is, in fact, not just another human. The two humans then proceed to ask the hidden third member questions - questions which the third member answers accordingly (or remains silent). If, at the end of the experiment, the two humans believe they were talking to a human, the hidden third - the machine (or whatever it was being tested) - is said to be intelligent. The object is then said to have "passed" the Turing Test. However, the big problem with this is that it only accounts for human type intelligence; the object being tested could come up with something completely unbelievable that a human would never even consider and this would immediately label it as unintelligent. Are birds and other animals that struggle to survive in this harsh world, not intelligent simply because they do not have the same goals as humans?
The real problem, as I see it, is how can you prove something mental, like intelligence, with a physical behaviour. Consider an intelligent Zombie - let's call him Ed - hidden among regular dumbfounded, unintelligent Zombies. There's nothing about Ed's appearance to mean he is intelligent - his ravaged body is as greyed and rotting as the rest of the horde. My theory is that acrobatics is a true test of, at least rudimentary, intelligence. Running, jumping, climbing, rolling in a controlled fashion - all that requires some degree of thought; judging distances, evaluating terrain and orientating the body correctly to deal with that terrain. However, this theory has problems too. Many robots that exist in real-life and that are incapable of meaningful intelligence achieve these acrobatic feats - it's not easy for them, often requiring a set route or a relatively long "thinking" time before hand. There are also running Zombies, usually living souls infected with a heinous Zombification virus like in Zombieland, the Dawn of the Dead remake and 28 Days Later. You could, therefore, take the argument even further by saying that only free-running, wall-scampering, parkour denotes true intelligence but Virals from Dying Light are capable of largely the same fluid motions that the player has, clearly being of significantly lower intelligence however. So it seems that poor old Ed may have to remain masked among the roving hordes of the dead for all eternity… or at least until someone shoves a screwdriver through his brain.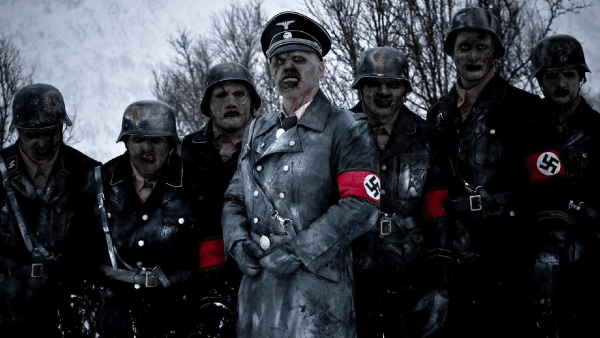 © Can dress sense prove intelligence? | Netflix Hidden Gems #8: Dead Snow