The Zombie Giftocalypse III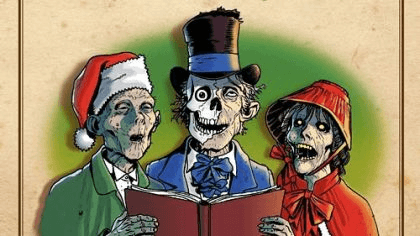 © http://www.post-gazette.com/life/lifestyle/2010/12/19/A-scary-Christmas-to-all-Zombie-creators-offer-a-perverse-take-on-the-holidays/stories/201012190247
Welcome to the third annual Zombie Giftocalypse - an article where I spread my feelers throughout the Internet, searching out a handful of the greatest Zombie toys, posters, books, films and games to buy Zombie lovers this Christmas.
I like to do things a bit differently every year so, not only am I switching to an infinitely cooler, roman numeral numbering scheme, I'm also burying the unnecessarily neat categorisation system of yesteryear in a steel-lined coffin. What follows is a list of fifteen outstanding pieces of Zombie stuff, as unorganised and chaotic as a roaming horde of the mindless, shambling, hungering beasts themselves.
Fear The Walking Dead season 1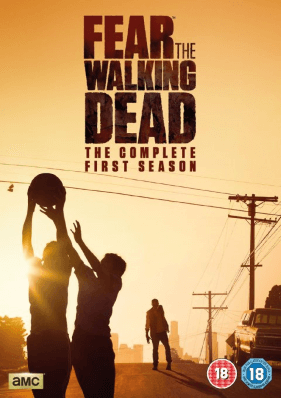 © Amazon
Link: http://www.amazon.co.uk/Fear-Walking-Dead-Season-DVD/dp/B0168BCKNE/ref=sr_1_1?ie=UTF8&qid=1447335175&sr=8-1&keywords=Fear+the+walking+dead
This is the much hyped spin-off show to The Walking Dead. Taking place while Rick Grimes - central character of The Walking Dead - is in hospital, we get to see how the Zombies rose from their graves to take control of the Earth. Having seen only the first episode, and finding it bodaciously awesome, I can't wait to witness the entire first season. Plus, a second series is already in the works for 2016 so this is a must buy for all long-term Zombie fans.
Z Nation season 1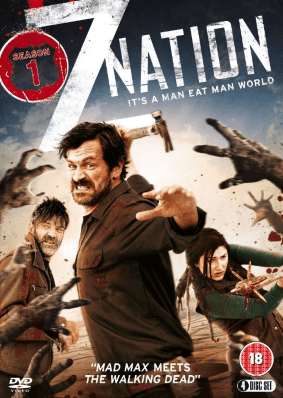 © Amazon
Link: http://www.amazon.co.uk/Z-Nation-DVD-Kellita-Smith/dp/B0108NKVV6/ref=pd_bxgy_74_img_2?ie=UTF8&refRID=1GEJ76ZZKDZGDZN8D641
Z Nation is a new addition to the growing swarms of Zombie-related TV. It sees a team of everyday heroes transport the only known survivor of a Zombie bite across a undead-infested America, in the hope of using his blood to synthesise a cure. To be honest, it is is a bit of a personal recommendation. I have heard many people do not like Z Nation but also know of many, many people who definitely do. It's true, it's light-hearted action is far less "real" than The Walking Dead. To me though, it has Zombies in it and that instantly transports it to the top of the list. I like to compare the two most-popular Zombie TV shows using an adage of my own creation: The Walking Dead is how the Zombie Apocalypse would actually be, Z Nation is how you'd want it to be.
Wyrmwood: Road of the Dead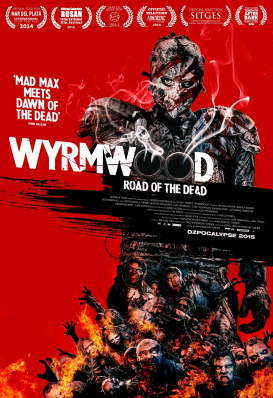 © Amazon
Link: http://www.amazon.co.uk/Wyrmwood-Road-Blu-ray-Jay-Gallagher/dp/B00TSEWCIM/ref=sr_1_2?s=dvd&ie=UTF8&qid=1448041715&sr=1-2&keywords=Wyrmwood
Wyrmwood is the Mad Max of Zombie movies: set in Australia during a Zombie outbreak assumed to have been caused by a pathogen carried to Earth via a meteorite, a mechanic travels across the outback to save his sister. However, there are worse things than the Zombies out there as a crazed scientist begins experimenting on both the living and the dead. Trust me, this is one humorous, high-octane, action-packed, ozzie horror film you need to see to believe.
Walking Dead Atlanta Hospital Doors Construction set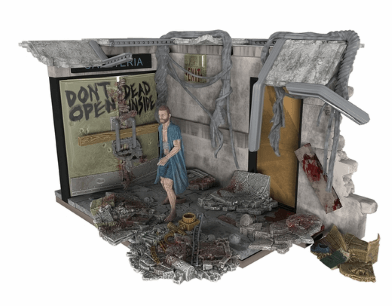 © Amazon
Link: http://www.amazon.co.uk/Walking-Dead-Atlanta-Hospital-Construction/dp/B0129YSQH8/ref=sr_1_1?ie=UTF8&qid=1448388752&sr=8-1&keywords=TWD+Hospital+Construction+set
In the very first episode of The Walking Dead, Rick Grimes is in hospital following a gunshot wound obtained in the line of duty. He is blissfully unaware of the Zombies, of the plague that has descended upon the world while he was recovering. Waking in an abandoned hospital, he puzzles what led to the apparent evacuation - it's not long until he finds the reason. In a truly memorable reveal, while still providing a fear of what is only partially glimpsed, the flesh-hungry Zombies are chained behind loose double metal doors, the immortal words "DONT OPEN DEAD INSIDE" scrolled across them. Even today, it is one of my favourite elements from the show and now, with the aid of this detailed constructible set piece, you can relive that moment again and again.
Resident Evil 1:6 Scale Zombie Cop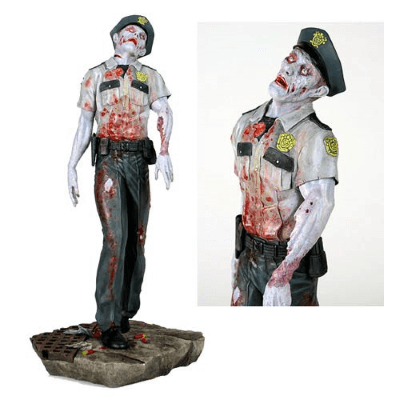 © MAN OF ACTION FIGURES
Link: https://www.manofactionfigures.com/products/resident-evil-16-scale-zombie-cop-hollywood-collectibles-group
This extremely expensive figure is only available in the US though I just could not help but include it in this list. One look at this limited edition, Zombified Raccoon City cop from the Resident Evil series and I was drawn in by his cold, undead hands. The detail is astronomical; the discarded bullet casings on the base, the crease on the Zombie's trousers, the Zombie's realistic local cop uniformů it's perfect. If I got this for Christmas, I would be over the moon with delight.
Hershel's Zombie Storage t-shirt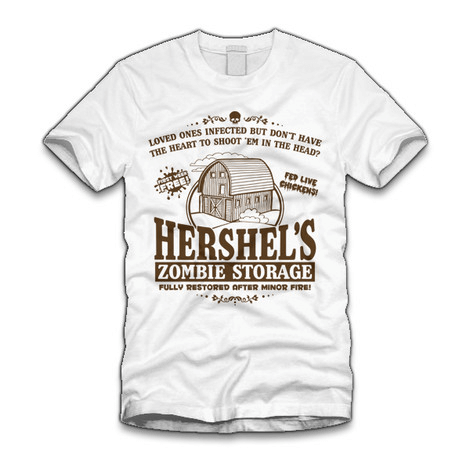 © Amazon
Link: http://www.amazon.co.uk/WALKING-HERSCHELS-RESTORED-CABIN-SHIRT/dp/B00UVX6AAK/ref=sr_1_fkmr0_1?ie=UTF8&qid=1448023927&sr=8-1-fkmr0&keywords=Hershel%27s+Zombie+Storage+t-shirt
Remember how in season 2 of The Walking Dead, the farmer/veterinarian Hershel kept Walkers in a barn until a cure was discovered? It turned out to be a disastrous idea - now you can buy a t-shirt commemorating his terrible choice.
The Walking Ned t-shirt
© Steam
Link: http://www.amazon.co.uk/Walking-Flanders-Simpson-Charcoal-XX-Large/dp/B00WA7REKU/ref=sr_1_37?s=clothing&ie=UTF8&qid=1448208354&sr=1-37
In addition to Zombies, I am also a major fan of The Simpsons so this The Walking Ned t-shirt excellently sums up two of my favourite things. Also, if FOX are reading (and I really doubt they are but here's hoping), an episode of The Simpsons spoofing The Walking Dead with Ned Flanders taking the lead role would make for some entertaining viewing.
Zombie chopping board
© Etsy
Link: https://www.etsy.com/uk/listing/227684302/warning-zombie-apocalypse-bamboo-cutting?ref=market
This is a bit of an odd inclusion - being something everyday and practical. There's not much to say about this chopping board; you chop things on one side and it has a staggering horde of Zombies carved on the reverse so you can festoon your kitchen with Zombie fever. I hear bamboo is excellent for chopping fresh brains on.
The intelligent survivor's Zombie bite reaction poster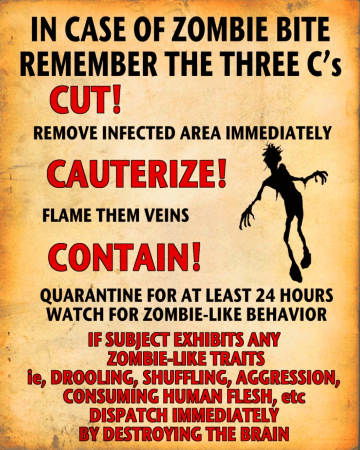 © Zazzle
Link: http://www.zazzle.co.uk/in_case_of_zombie_bite_poster_angry_johnny-228786724010970953
The message on this poster neatly summarises what to do if you are bitten by a Zombie; immediately cut off the infected area, cauterise the open wound to avoid bleeding and stump out any lingering infection, finally, contain - quarantine yourself or the bitten party from healthy individuals until sure that the inflicted will not turn.
I Am Scrooge: A Zombie Story for Christmas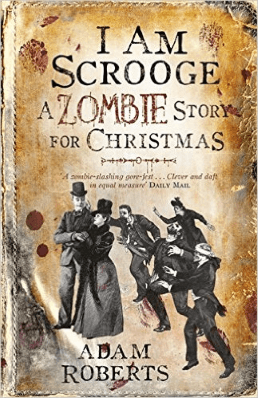 © Amazon
Link: http://www.amazon.co.uk/Am-Scrooge-Zombie-Story-Christmas/dp/0575094907/ref=sr_1_1?s=books&ie=UTF8&qid=1448044440&sr=1-1&keywords=Scrooge+zombie
I Am Scrooge was one of the best Zombie books I read this year - something I found quite surprising given its seemingly simple premise of the staple Christmas tale mixed with Zombies. It is so much more than the merge title suggests featuring time travel, a well thought-out story and often, laugh-out-loud humour. This book is the perfect present for the festive season.
Zombies at War army men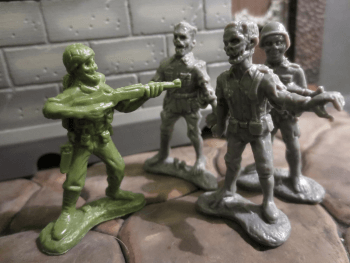 © Amazon
Link: http://www.amazon.co.uk/Spherewerx-Zombies-War-Army-Men/dp/B00S5VKNK8/ref=sr_1_1?ie=UTF8&qid=1448207185&sr=8-1&keywords=Spherewerx+Zombies+at+War+Army+Men+Bag
These neat little plastic figures all depict Zombified soldiers, infected with the unholy plague on the battlefield, turning from valiant saviour to accursed demon almost instantly. To me, these Vietnam-esque undead miniatures would be an excellent companion to the '68 comic series, book 1 I reviewed earlier this year.
Terminus t-shirt
© Amazon
Link: http://www.amazon.co.uk/Touchlines-Terminus-Sanctuary-T-Shirt-Black/dp/B00WSC4338/ref=sr_1_5?ie=UTF8&qid=1448475585&sr=8-5&keywords=Terminus+t-shirt
It took me a while to find this little gem of a t-shirt, tucked away in a dark corner of the shapeless Internet. The logo proudly states "Terminus: All Who Arrive, Survive". Of course, we know from the comics and TV series that the message used by the people of Terminus to attract in survivors was not exactly accurate. Still, I think it makes for a nifty t-shirt, serving as a constant reminder to never trust what is written in a survival situation.
These Dead Lands: Immolation
© Amazon
Link: http://www.amazon.co.uk/These-Dead-Lands-Immolation-1/dp/1512029904/ref=sr_1_1_twi_pap_2?ie=UTF8&qid=1448475805&sr=8-1&keywords=These+Dead+Lands%3A+Immolation
In These Dead Lands, America has been overrun by ravenous and relentless undead. The sole survivors of the US Army's 10th mountain division battle through the infected streets with the objective of reaching Fort Indiantown Gap, a National Guard training facility deep in the woodlands of Pennsylvania. With more survivor's joining the march (or trying to destroy it) and the ruthless Zombies an ever present threat, their leader must plan the resurrection of a nation. Tense, gripping and with well-researched military flair - this is one story Zombie fans should definitely sink their teeth into.
Dying Light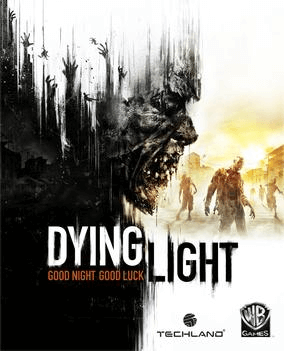 © Steam
Link: http://store.steampowered.com/app/239140/
This game is a true Zomb-a-holic's dream. It has everything a good Zombie game should: an open-world, dramatic first-person action, melee focused combat with a scarcity of guns, super realistic Zombies, an RPG skill-tree system, a fun story, hostile human factions and so much more. Honestly, if you like Zombies and you like computer games, you must have played this jaw-dropping game. Enough said.
Dead State: Reanimated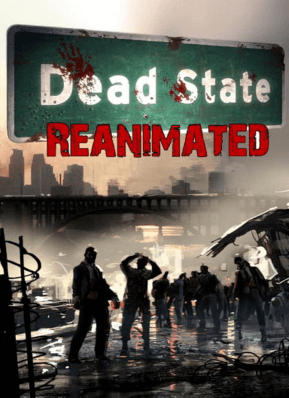 © Steam
Link: http://store.steampowered.com/app/239840/
Dead State was on the list last year but now the game has been spruced up, a fresh cadaver of meat given more cooking time and a little more seasoning to make sure it is just right for human consumption. It is not your average Zombie game; staying away from the requirement of quick reflexes and avoiding overused, cheap "jump scares" to convey the horror of the Zombie apocalypse. This adventure is a isometric narrative-driven RPG akin to the old Fallout games or the recently updated Wasteland 2. It is a game where managing the moral of your motley group of survivors is just as important as knowing how and when to fight.